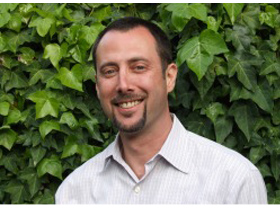 Hello and welcome to my website. I have over 15 years of experience as a therapist in San Francisco. Whether working with you over a few sessions to address an immediate concern, or continuing therapy over a longer period, I will make room to listen to you on your own terms.
You may be feeling anxious or depressed or struggling with work or relationship difficulties. My approach to treatment is to work collaboratively to help you find relief, get at the root of your difficulties, and ultimately experience greater fulfillment in your life.
My office provides a comfortable, safe, and confidential environment to discuss your concerns. I welcome your call or email with questions or to schedule a consultation.
phone:
(415) 820-9609
email:
marcwallis@sbcglobal.net
Individuals
Whether addressing a new circumstance in your life, or a long-standing struggle, my approach to Individual Psychotherapy is friendly, thoughtful, and focused on supporting your growth.
Couples
Most couples struggle with their relationship at one time or another. In Couples Therapy I engage both partners to work together to change difficult patterns and improve communication.
Substance Abuse
I provide individual psychotherapy and support groups to help people address problems related to alcohol, Substance Abuse, and other addictions.
---
J. Marc Wallis | Psychotherapist in San Francisco
I help people with:
Depression and anxiety
Alcohol & drug misuse
Relationship difficulties

Overwhelming change or loss
Parenting challenges
Struggles in school or work
I also work with people who seek out psychotherapy to better understand and accept themselves, to enhance their creativity, and to more fully realize their potential. Psychotherapy can lead to profound changes – in feeling more alive, more connected to yourself and others, and in developing a greater sense of choice in how you live your life.
If you are seeking the help of an experienced psychotherapist in San Francisco, I welcome your call or email with questions or to schedule a consultation.
phone (415) 820-9609 email marcwallis@sbcglobal.net